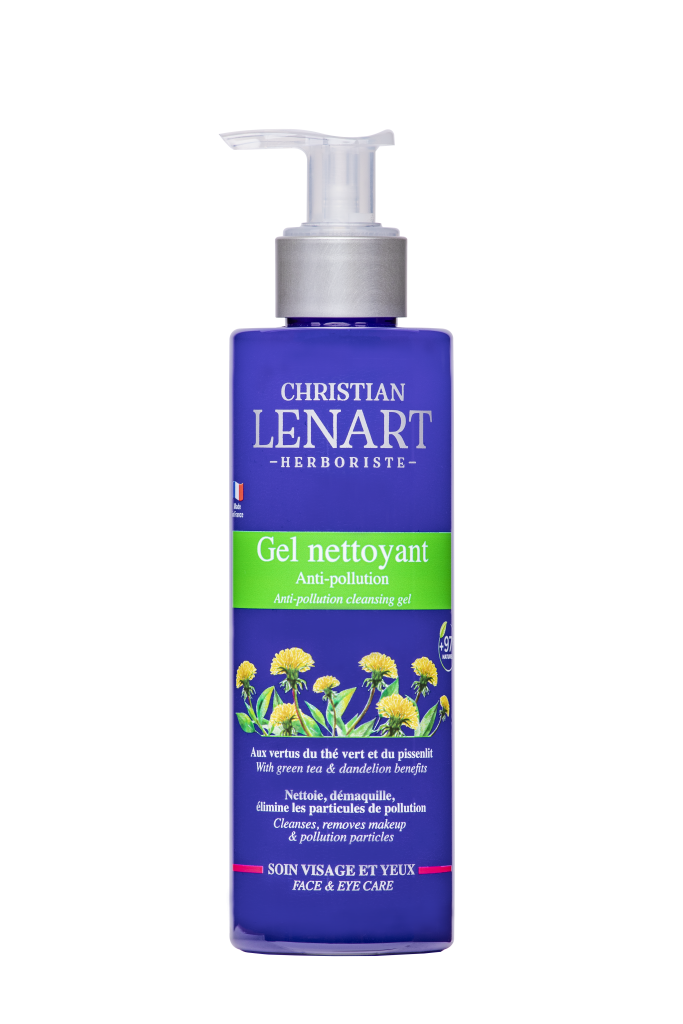 Anti-pollution cleansing gel
The gel cleanses, removes makeup, detoxifies and especially removes pollution particles responsible for premature skin aging, imperfections and dullness. It brings a feeling of cleanliness and purity with each use.
Enriched with depolluting-detoxifying dandelion extract and antioxidant-protective green tea extract.
Suitable for all skin types including sensitive skin.
Description
Use
Composition
Description
The Anti-pollution cleansing gel with green tea and dandelion benefits cleanses, removes makeup and pollution particles.
Composed of more than 97% of ingredients from natural origin.
The presence of natural origin ingredients may lead to a coloring of the formula, or perhaps the formation of a sediment, which does not affect the quality of the product.
Dermatologically and ophthalmologically tested. 
Made in France.
Use
Composition