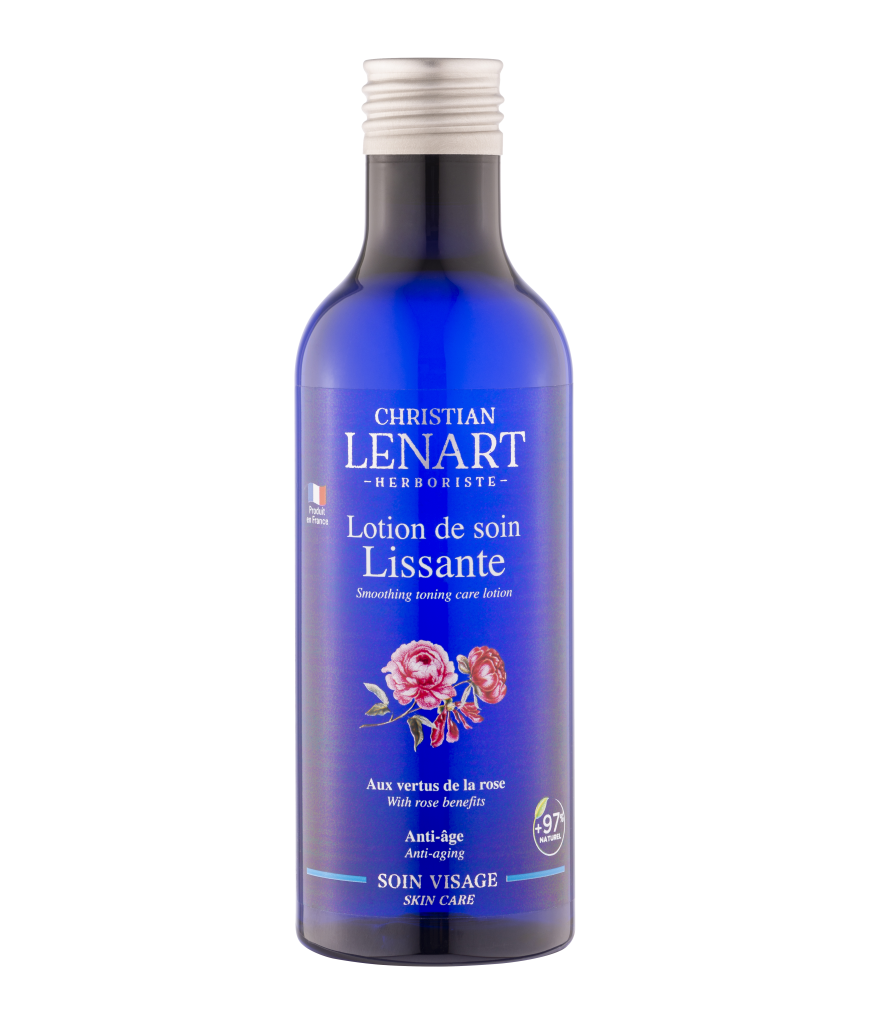 Smoothing toning care lotion
The toning lotion smooths, tonifies and moisturizes the skin. It brings freshness and well-being with each use.
Formulated with anti-wrinkle rose, antioxidant orchid and tonifying melissa. Enriched with moisturizing and plumping hyaluronic acid active ingredient.
Suitable for all skin types including sensitive skin.
Made in France.
Description
Use
Composition
Description
The Smoothing toning care lotion, with rose benefits, brings an anti-aging action.
Composed of more than 97% of ingredients from natural origin.
A natural sediment or perhaps a yellow coloring of the lotion may form, which does not alter the quality of the product.
Dermatologically tested. 
Made in France.
Use
Composition